'Just like moons and like suns,
With the certainty of tides,
Just like hopes springing high,
Still I'll rise'
Maya Angelou
NHS commissioned project - ongoing.
in partnership with; Salford City Council, NHS Salford Clinical Commissioning, Northern Care Alliance NHS Group, University of Salford, Salford Primary Care Together, Salford Community and Voluntary Services and Greater Manchester Mental Health NHS Foundation Trust.
The portraits and stories bring together inspirational BAME staff and citizens working together to improve health and wellbeing in Salford. They are testament to the contributions and commitment by a wide range of people working in a huge variety of roles and acknowledge the richness diversity brings to both the workforce and community in order to bring about positive change.
Still I Rise 2020 was a digital exhibition due to covid restrictions. Portraits and Video.
Selection from the series.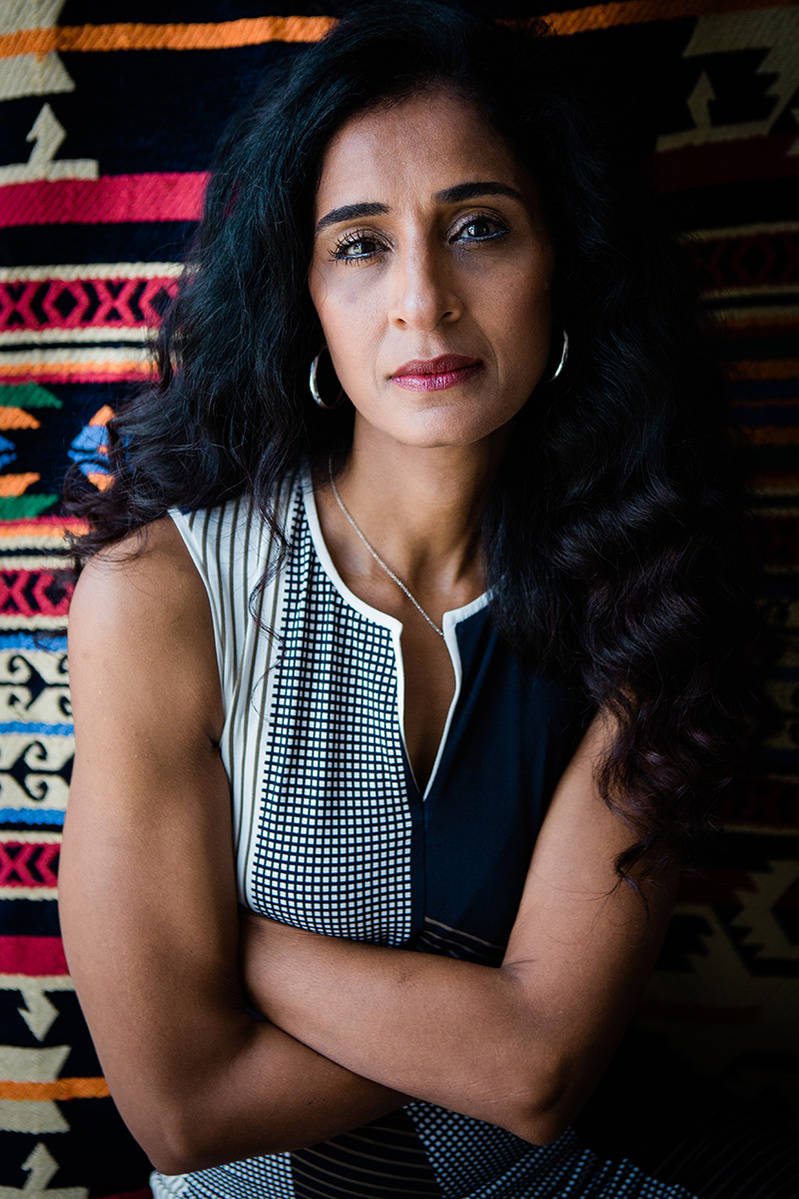 A selection of words from the participants.
Raj Jain, Chief Executive, Northern Care Alliance NHS Group
'My dad was an ice cream seller, having never been given the opportunity to pursue his chosen career because back then he even struggled to get a roof over our heads because of the "colour bar" let alone get a job with prospects . Those experiences and my ethnicity gave me the opportunity to add something different, it motivated me to work even harder, it drives my passion to support fair opportunities for all'
Shahnara Begum, (Salford Safeguarding Children Partnership) SSCP Workforce Development Manager, Salford City Council
We were always told to work and become something. This was continually drilled into us, perhaps because my parents knew we had to work harder as they did to get somewhere and prepared us to really standout and achieve, which meant working harder and consistently doing a lot more than everyone else to 'deserve' a place in society.
Tara Leach, Head of Race Equality Charter, University of Salford
I am very much the product of my mother's spirit and energy. From a young age she taught me to stand up for myself and speak my voice, even if my words are unpopular, even if there is consequence to speaking out – as long as it is my truth. Through her example she gave me the permission to be fearless and, as American activist Maggie Kuhn said, to 'speak your mind even if your voice shakes'.
'DIVERSITY is having a seat at the table, INCLUSION Is having a voice and BELONGING is having that voice heard'
Duffill, Workforce Development Officer, Salford City Council
'So when I hear the question 'what difference does it make?' I can say hand on heart that working towards inclusion is about changing practice in the short term and the culture and experiences for our future generations. Working to make my grandparents and parents proud and pushing forwards for BAME young people'.
Tracy Tsikai, Infection Prevention and Control Nurse, Greater Manchester Mental Health NHS Foundation Trust

This poem summarises my journey so far and where I am.
"There are times that this world makes me feel smaller than I am. Times when I feel unworthy of the space of which I take and the air which I breathe. Times that I need to remind myself that I, myself , am whole and that no one or nothing can make me feel less than I allow them to. Times I need to remember that I am to be unapologetic of my existence and live with the certainty that I am remarkable.
The ocean does not apologise for its depth and the mountains do not seek forgiveness for the space they take and so, neither shall I". Becca Lee.
Hormoz Ahmadzadeh, Mental Health Champion and Director Result CIC
' I have wondered what you may see or think when you look at my portrait?
Will you see:
- someone who is an immigrant, gay, and has been on a journey of self-discovery leading to this day?
- a dignified man proud of his achievements? Someone whose work includes supporting people who are marginalised in society?
And yet there are signs of some scars too. So you may or may not see the impact of the major breakdown I had 20 years ago which lasted for 2 years. The man who hit the very bottom before starting his gradual recovery. The man who only got here because of the discovery that being your authentic self is the only thing that will make you happy. And surrounded by a caring partner, family and friends, learning the hard way, to really love.
Edward Vitalis, Governing Body Lay Member (Finance and Governance), NHS Salford Clinical Commissioning Group
When you look at me what do you see? Now look through the lens of our children.
A Salford father observed his son's interaction with a group of his friends. He said to his son, "son I am so proud of you". So his son asks "why dad?" the father replies, "because you are clearly mixing it up with your friends' son. They are male, female, black, white, Asian, Jewish, gay and straight. What a diverse mix, I am so proud of you". His son does not understand and asks "what do you mean dad? They are just my mates".
Whilst our journey continues, let's not lose sight of what we are already achieving. One day we will celebrate simply being a community of people.
"I don't like that man. I must get to know him better."
― Abraham Lincoln
Eunice Ayodeji, Lecturer in Child and Adolescent Mental Health Nursing / Mental Health Practitioner (CAMHS), University of Salford
What do YOU see?
Imagine a little girl , say 8 years young, making a journey from home to school on a red dust road. Imagine her hopes , dreams, ambitions, inspirations . Imagine the journey she would take in her mind.
Now imagine her making the journey from a small village in Ghana, speaking only her mother tongue (Twi), to Mental health nurse, to university lecturer in Child and adolescent mental health. Imagine.
Delana Lawson, Chief Officer, Healthwatch Salford
'I'm comfortable in Salford and feel at ease being myself especially as Chief Officer for Healthwatch Salford. I aim to emulate the dignity and strength and perseverance of my mum but also I have had some great mentors black/white, male/female, young and old who have raised me up when I've been on my arse! I will never let them down and I've been humbled by the acceptance, support, compassion and encouragement given to me. This is who we really are. I'm British, We are BRITISH!'
Amira Taha
A message from a Black-African, Muslim, Arabic-speaking, Migrant Worker Woman to racists, Islamophobes, sexists, Xenophobes and discriminatory beings that are happy to practice their ignorance whenever they choose.
"We are products of distorted world that was created when kindness, justice and humanity were ignored by you.
Your hatred will only make me pity you, what a lost soul.
Be ready, as I will challenge your ignorance! Your unreasoned hatred is disgraceful.
My dignity and resilience bother you
my morals and principles bother you
my stamina and success bother you
my mere existence bothers you.
Stay bothered, as I will continue to prosper and shine.
I am not going away
get used to living bothered
for I exist"
Jay Ahmed

You may see

A man of colour
And wonder
How I smile
In a world
Of prejudice
Where people
In denial;
Add to the divisions
In ignorance that's bliss.
Still I rise
To unify
And change
The way it is.
You may ask me
How I do it?
Where
I find the drive?
In the face
Of such adversity
Why it is I try?
I want to answer,
Honestly,
I just don't have the time.
Too busy
making changes -
So it is,
I rise.
For all of those
Who see me
Through prejudicial eyes,
And those
who do not see at all
Beyond society's lies,
Does my happiness
offend you?
Of course
You will deny.
Yet still,
you are the reason
That I proceed
to rise.
Insult me
with your coloured views,
Beat me with your words.
My bludgeoned head
Wil never bow,
Such hate
Is undeserved.
Trample me
On equal ground,
Shove me to the floor.
Still I will
Rise above
To rise
That little more.
For I,
the quiet whisper
Uttered on the boats,
rise up now
in harmony
In these poetic notes

I, the rattle
of the shackles
That tethered us
Together
Rise as a reminder
We're seperated never.

I, the ravaged motherland
Known as home of past
Speaking
to my people
Saying
"Rise my people - fast"

I,
the washed up refugee
On the morning beach -
"Please hear my spirit speak -
Please rise up
And defeat;

The predjudice
And hatred
That takes
Our destinies
Replaces them
with fates that were
never
meant to be.
Elevate to elevate,
Rise up side by side;
We're birds
And butterflies that float -
Rise my people..
Rise..."